Formlabs Fuse 1
High Performance Selective Laser Sintering, Finally Within Reach
A new wave of independent manufacturing and prototyping starts now with the Fuse 1. Bring production-ready nylon 3D printing onto your benchtop with an affordable, compact selective laser sintering (SLS) platform.
Fast, simple print setup.
Use Formlabs PreForm print preparation software (free to download and try) to import STL or OBJ part files, orient and arrange models, estimate print times, monitor your printers, and upload job files.
PreForm's part packing algorithms can automatically arrange many models in a build.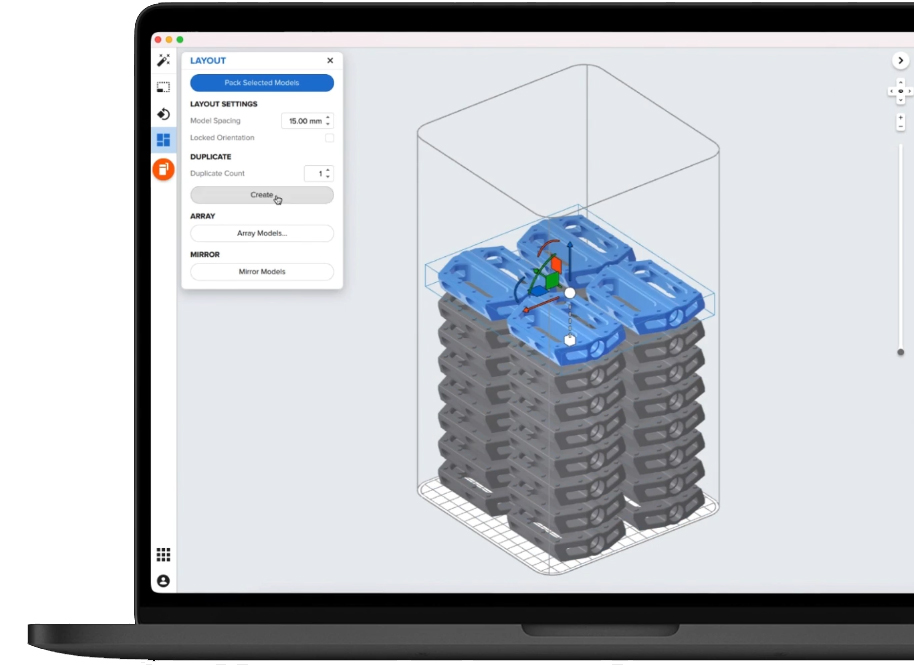 SLS made manageable.
During setup and printing, an intuitive Touch UI walks you through every step.

The touchscreen displays a live stream of the print bed so you can watch each new layer take shape. This camera view is also available from your computer in PreForm so you can monitor your print without leaving your desk.

Reliable, consistent printing.
SLS 3D printing fuses nylon powder layer by layer. The unused powder supports the parts during printing so you can create complex, interconnecting designs with no need for support structures.
With patent pending Surface Armor technology, a semi-sintered shell that prints around the surface of the part, the Fuse 1 provides competitive mechanical properties and surface finish without the prohibitive cost or hassle of competitor systems.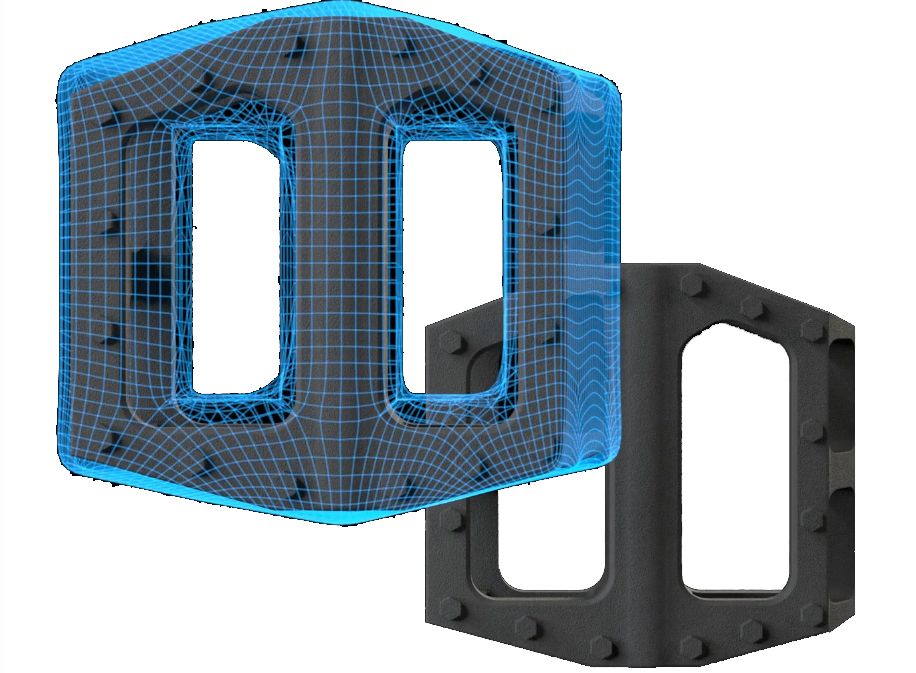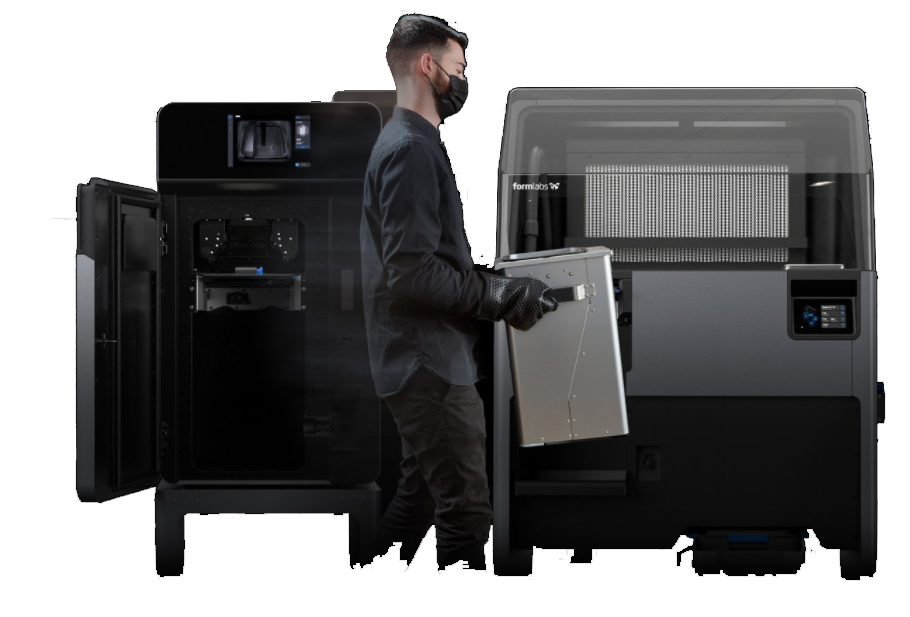 Designed for nonstop throughput.
Add a second removable build chamber, compatible with the Fuse 1 and Fuse Sift, to enable continuous printing and reduce downtime.

Industry leading cooldown times allow you to start a print 1–2 hours after your previous print has finished.

"The Fuse 1 saves us time and resources from having to personally machine or otherwise make parts. We can go from design to print in days, rather than weeks. That extra time can be devoted to new product development and higher priority, more complex projects, while the Fuse 1 takes care of a lot of the less functional tasks that our shop is asked to do. We use it every day whenever we can."
Aaron Noyes, Prototype Machinist, Hypertherm
Intuitive

The Fuse 1 is designed for minimal upkeep. A full color touchscreen interface guides you through every step of printing and maintenance.

Affordable

With reduced equipment cost, affordable material, and efficient powder recycling, the Fuse 1 is the smart choice for industrial quality SLS 3D printing.

Efficient

From print setup to powder recovery, our easy-to-use hardware and software are designed to maximize your efficiency at every step of the process.
Technical Specifications
Fuse 1

Technology:
Selective Laser Sintering
Build Volume (W × D × H):
165 x 165 x 300 mm 6.5 x 6.5 x 11.8 in
Build Speed:
10 mm / hour 0.39 in / hour
Layer Thickness:
110 microns 0.004 in
Material Refresh Rate:
30% – 50%
Startup Time:
60 minutes
Connectivity:
Wi-Fi (2.4 GHz) Ethernet (1000 Mbit) USB 2.0
Printer Dimensions(W × D × H):

685 x 645 x 1065 mm

Weight :
114 kg (without build chamber or powder) 251.3 lb (without build chamber or powder)
Power Requirements :
EU: 230 VAC, 7.5 A (dedicated circuit) US: 120 VAC, 15 A (dedicated circuit)

Laser Specifications



Galvanometers :
Formlabs Custom
Laser Spot Size (FWHM) :
200 microns .008 in
Laser Specifications:
Ytterbium Fiber, rated to > 10,000 hrs


1065 nm wavelength


Maximum 10 Watts

Software



Print Preparation :
PreForm Desktop Software
File Types :
.STL or .OBJ