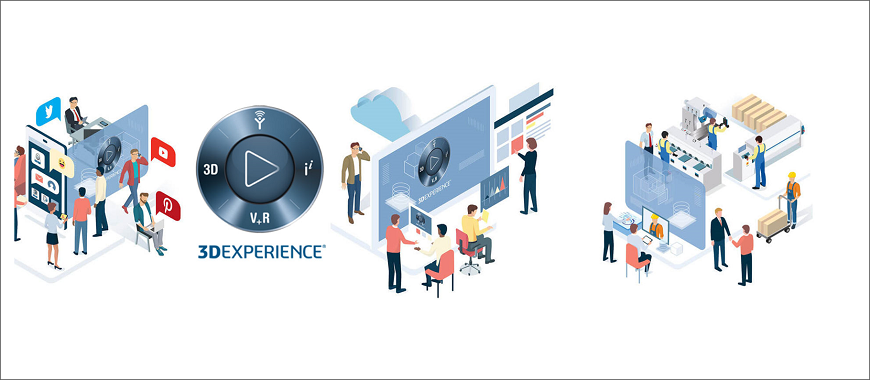 Since the COVID-19 pandemic, the way everyone working had changed a lot. People started to work from home, remote desktop, conversate and have meeting virtually.
It is a large obstacle on CAD workflow because CAD does not involve design only, but also collaboration and communication. Therefore, I would like to introduce how 3DExperience Platform can benefit CAD users to collaborate in this fast-changing environment.
1. Anytime, Anywhere, Any device
There are both software and hardware limitations for working from home. CAD software often requires specific hardware for graphics and computations; IT administrations like installations, software upgrades, license management and specific Internet connection.
3DExperience Platform is a cloud solution which is mainly operated on web browsers, so there is almost no hardware requirement of the device. With its named-user license, users can just login with email address and obtain their licenses. All the updates would be performed automatically also. These allow CAD users to work at anytime, anywhere and any device.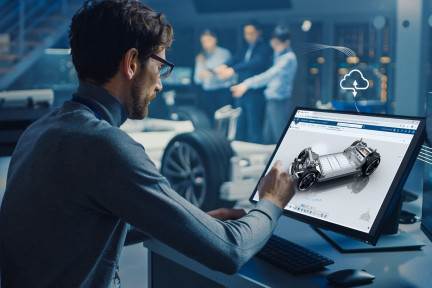 2. Secured and flexible storage of CAD data
Another limitation to CAD users during WFH is files are not accessible or shareable. Users can only work on their own versions and share files by sending every time, which would generate duplicates and errors between files. It is hard for users to collaborate on projects and designs.
3DExperience Platform has industry standard security ISO 2700x, OWASP, NIST800 and CobIT with layers of Internet, Cloud, Application, Virtual System and Physical. Users can upload their CAD-related data onto 3DSpace, it can help to manage file history, version, share, collaboration and other lifecycle operations. Users can also upload other files to 3DDrive, which works like common cloud storage. 3DDrive can synchronise local data to the cloud and share files both internally and externally. Users can securely access, manage and share their files on cloud, work more simply.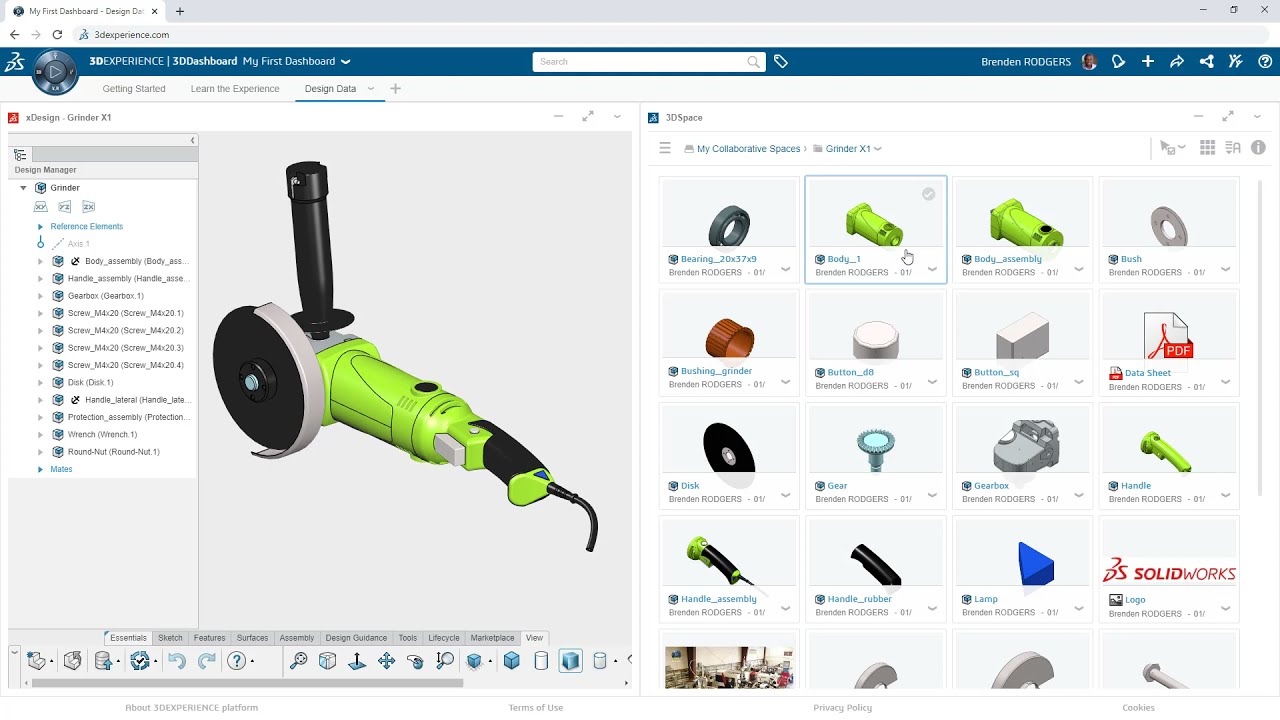 3. Integrated CAD environment
CAD projects usually involve multiple software for different jobs, like simulation, drawings, rendering, PCB design and other design software. It is hard to group all the data together and collaborate, because some formats are not supported or data loss occurs due to translation.
3DExpereince Platform includes different domains like Engineering, Simulation, Manufacturing, Sales & Marketing and Governance. Users responsible for different aspect can work on their domains and gather all the data onto this platform using universal format.
Active local software like SOLIDWORKS, CATIA, Inventor, NX, Solid Edge, Creo, AutoCAD, Altium and even Microsoft can also be plugged-in, upload and manage files onto the platform.
4. Instant and effective communication with everyone
During and after the pandemic, it is like putting a "mask" to everyone's communication, no more face-to-face conversations and meetings. It is hard for different departments and companies to communicate and collaborate. Particularly for CAD, effective communication is important to reduce errors for models and keep tasks and projects on time.
3DSwym allows user to communicate like a forum. Users can create their own community and share their ideas with posts, use conservation for instant communication. They can also join other 3DX community to view other applications worldwide and ask questions.
3DPlay and 3DMarkup allow both CAD and non-CAD users to visualize and illustrate 3D models. Issue can be generated and assigned to specific users. The users will receive notifications and information about the issue. These apps can streamline the process for improving and reducing errors of 3D models.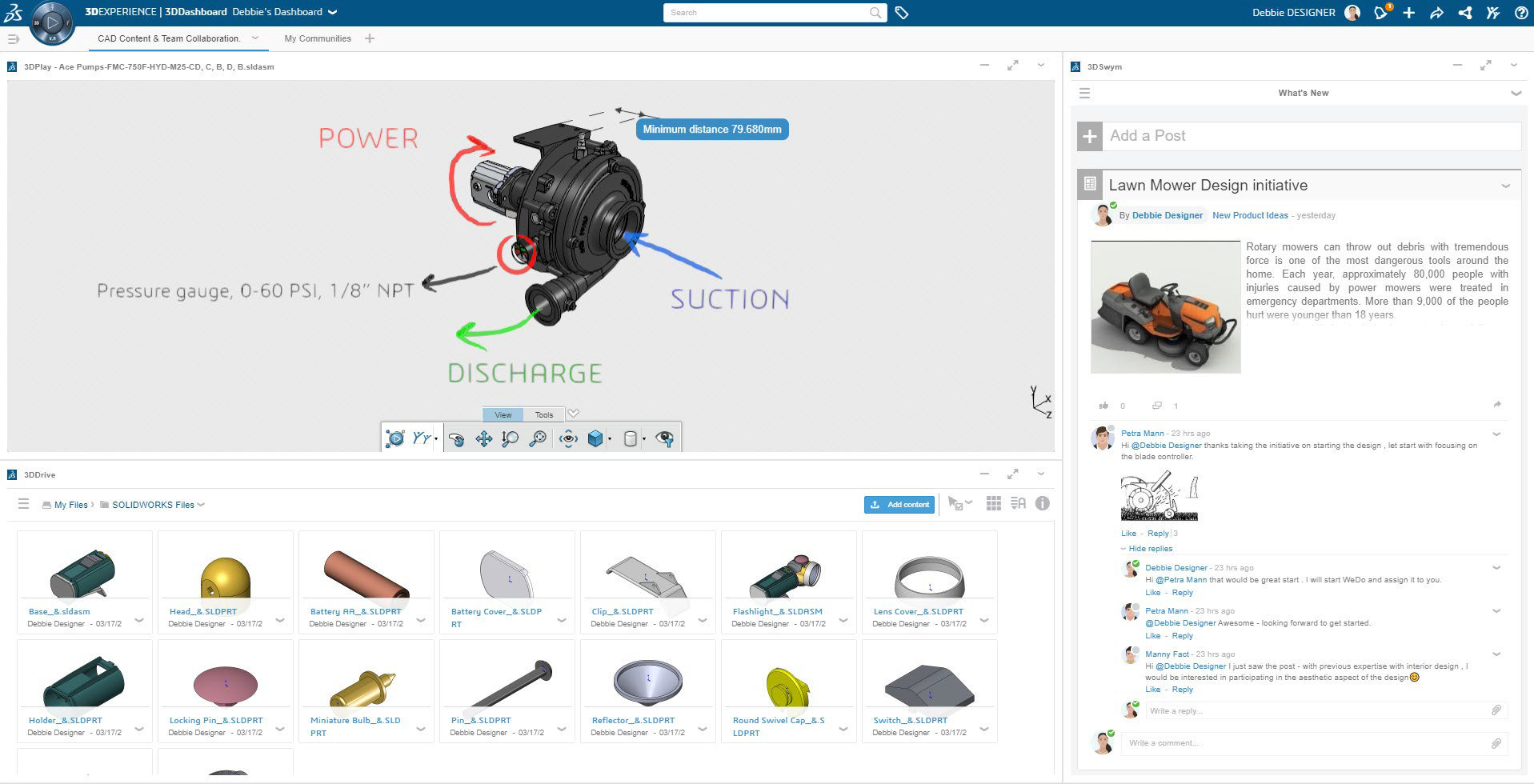 Switching local software and local storage to cloud may still be a concern for some users. But after the COVID-19 pandemic, the environment is changing rapidly and we cannot admit that cloud platform is becoming a trend for CAD. It is a great chance for us to consider taking the first step to change and adapt to the new workflow, becoming the leader in the future collaboration.
Written by Marco Yam, Intelligent CAD/CAM Technology Ltd.