Challenge

八方電氣的產品主要出口歐美地區為主,而歐美等發達國家對於產品的要求非常嚴苛,不僅要求高品質,還很注重於產品的體驗。為此,八方電氣積極尋求解決方案,希望進一步提升用戶的使用體驗。

Solution

About BAFANGBafang Electric (Suzhou) Co , Ltd is a national high-tech enterprise that develops and manufactures el

Results

擁有SOLIDWORKS Composer之後,八方電氣不僅提升了產品說明書的制作水准,還創新的使用了交互式產品安裝動畫,明顯提升了用戶的使用體驗。

About BAFANG
Bafang Electric (Suzhou) Co., Ltd. is a national high-tech enterprise that develops and manufactures electric bicycle drive systems and components globally. For more than ten years, Bafang Electric has been focusing on developing components and complete systems for electric vehicles, and has grown into a global supplier of complete drive systems.
Bafang Electric's products are mainly exported to Europe and the United States. As we all know, developed countries such as Europe and the United States have very strict requirements for products, not only requiring high quality, but also focusing on product experience. Faced with such a problem, Mr. He Xianbing, director and R&D director of Bafang Electric, deeply understood the truth of "the fragrance of wine is also afraid of deep alleys".

D Visual Communication Solutions
After the pain was resolved, Bafang Electric was actively looking for a solution. Soon, they learned about "3D Visual Communication Solutions" from their long-term software partner, "Intelligent Technology Co., Ltd." (ICT). After careful and detailed evaluation and analysis, Bafang Electric determined that ICT's "3D visualization communication solution" is the recipe they were looking for. "3D Visual Communication Solutions" means the reuse of 3D engineering models to create graphical content for technical communication (e.g., Manufacturing Assembly Instructions, Product Manuals, Installation Instructions, Service Manuals, Training Guides, Marketing Brochures, and Sales Bids) The process and steps are explained.

In response to the needs of Bafang Electric, ICT has formulated corresponding detailed solutions, and deployed SOLIDWORKS Composer software on the original SOLIDWORKS tools, enabling designers to output work instructions and product manuals collaboratively with SOLIDWORKS Composer during the SOLIDWORKS modeling process. , interactive animation, etc., which perfectly solves the problems of Bafang Electric.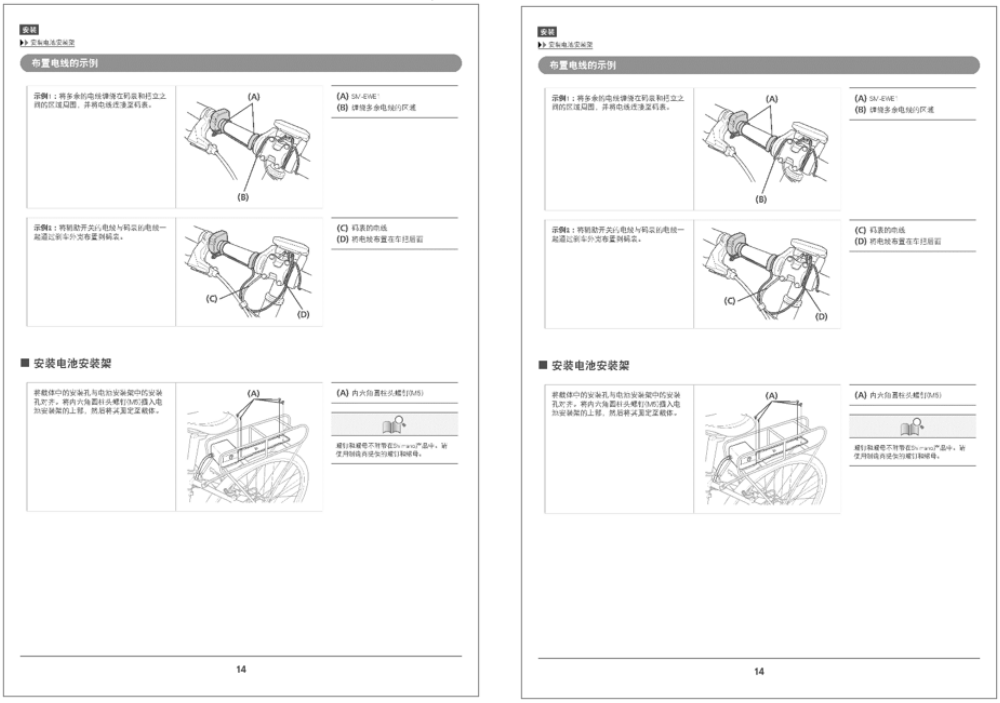 Message From Customer
"SOLIDWORKS Composer has greatly improved the customer experience of our products! According to user feedback, the product manuals we made through SOLIDWORKS Composer look great! It's easy to understand, and very intuitive, and it's not inferior to those of European and American manufacturers. In addition, the product installation and operation videos produced by SOLIDWORKS Composer amaze users from all over the world, because it is simply foolish to display products in the form of animation, and there is no obstacle to viewing."
"After having SOLIDWORKS Composer, we not only improved the production level of product manuals, but also innovatively used interactive product installation animations, which significantly improved the user experience. In the process of our development of the European and American markets, it has played an irreplaceable role. !"
"When the 3D model of SOLIDWORKS changes, SOLIDWORKS Composer will automatically update to the latest model, eliminating the tedious operation of re-production. Illustrations do not require secondary processing, and can be generated directly through SOLIDWORKS Composer publishing."
"By using SOLIDWORKS Composer, we have reduced the development time for product specifications by 65 percent."